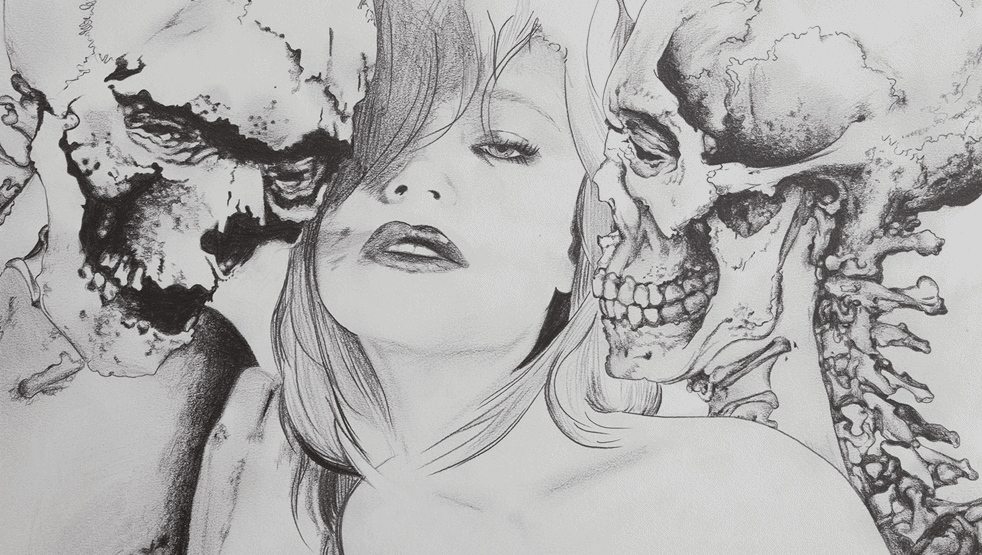 Step into My Artful World!
Discover Art Prints and Original Masterpieces in the Shop & Explore My Portfolio
Welcome to my artistic universe, where every brushstroke and photograph tells a unique story. Explore my captivating collection of paintings, drawings, and limited edition prints, each capturing the essence of life's fleeting beauty. Uncover the hidden narratives of femininity, mortality, and the human experience woven into each masterpiece. Join me on this artistic journey as we delve into the captivating world of emotions and raw, unfiltered beauty.
While you're here, don't miss out on my additional professional creative services, including graphic design and photography. Check out my menu (on the left for PC, or on the top for mobile) for these services.
However, my website primarily showcases my passion for art, where every piece is a testament to life's intricate tales and mesmerizing beauty.
Shop
Art - Portfolio